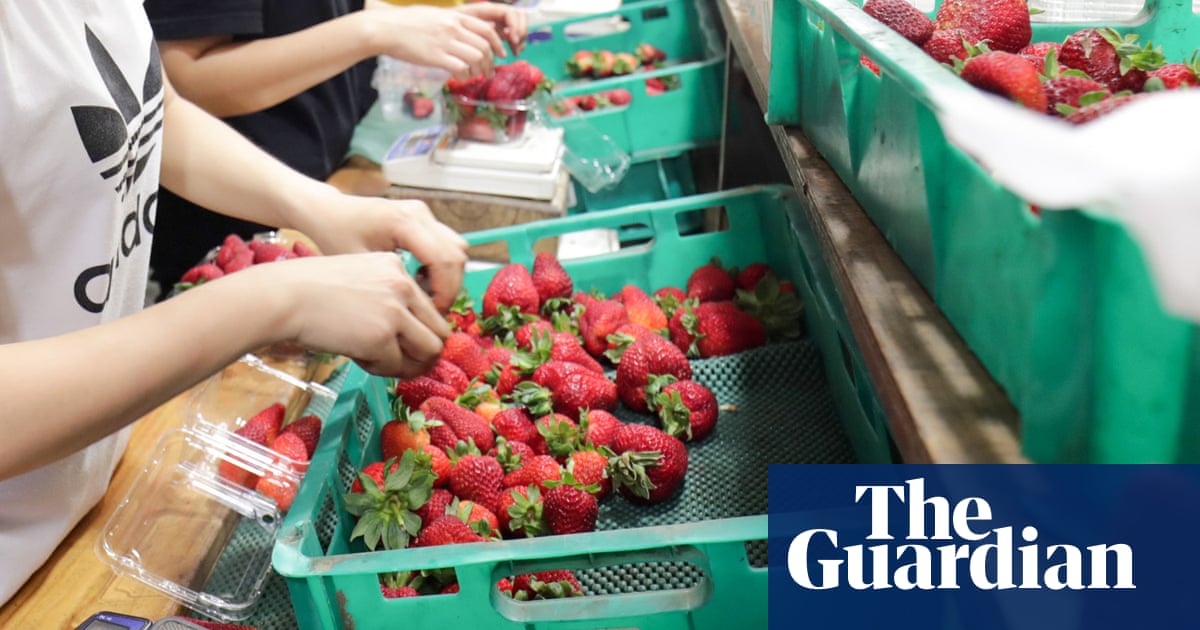 Pacific Island nations are closely watching changes to Australia's visa rules for visiting workers, including expansions of farm work rights for backpackers, as well as a recently announced review by New Zealand of its own regional labour scheme.
On Tuesday the Australian government announced changes to its working holiday visas that raised age caps and extended the length of stays at farms and on the visas overall if the work is in the agricultural sector.
It also announced an extension of the seasonal workers program (SWP), allowing participants from nine Pacific countries and Timor-Leste to come to Australia for longer periods.
Pacific observers had voiced concerns that the expansion of backpacker work would further compete with the SWP, which was a significant contributor to many nations' economies.
There are stricter regulations and requirements, as well as pastoral care duties for employers under the SWP.
Australia and New Zealand both run programs bringing Pacific Island nationals in for seasonal employment on farms, concurrently addressing labour shortages in the two countries.
Abel Guterres, the Timor-Leste ambassador to Australia, told Guardian Australia his nation was willing and ready to provide as many workers as Australian farmers wanted to hire.
"If the Australian farmers want 100,000 we can supply 100,000 easily," he said. "Sixty per cent of our population are under the age of 30. That means we have a massive amount of young people who are willing to work and the Australian farmers don't need to worry."
Guterres said the seasonal workers program was the best form of aid the country received.
"It is bringing in the remittances which goes directly to the villages, while also exposing these young people to work ethics and what working is all about in the industrial system," he said. "You are injecting this cash into the village economy. They are building their houses and schools, improving living conditions, it's fantastic."
Guterres said he had not been notified about details of the changes to Australia's visas but he hoped the expansion in the number of backpackers did not disadvantage the Pacific Island workers.
"If it does, then we need to talk about it a bit more," he said. "It would be a pity."
Timor-Leste sent 298 workers to Australia in 2016 but expects by the end of next month to have sent more than 1,300 in 2018. Each sends an average of $6,000 back to Timor-Leste, said Melissa Denning, labour attache at the Timorese embassy.
Denning said the Australian employers Timor-Leste worked with could plan at least a year ahead with seasonal workers as opposed to backpackers, and the Timorese government had a liaison stationed in the country.
Joseph Ma'ahanua, the Solomon Islands trade commissioner, said he had been following recent developments but it was too soon to know if the changes would adversely affect their workforce.
"The extension of the duration for a worker under the seasonal workers program is something that is positive," Ma'ahanua said. "We are also aware of the differences in terms of how the employers have responded to the quality of work that is being done by those coming under the seasonal workers program."
He said the Solomon Islands had been late to sign on to the program and, combined with a possible lack of preparedness, their numbers had dwindled but they were now working on recruitment drives with Australia's assistance.
"As it is, I think we have a lot of work to do as well in order to get that marketability of the workforce that we have available," he said.
Before an increase to the cap of New Zealand's recognised seasonal employer scheme (RSE), the government is planning to conduct a review into the social cost in the Pacific Islands, and the welfare of workers in New Zealand.
Many New Zealand horticulture and viticulture operations could not operate without RSE workers and the government has increased the number of workers from 5,000 in 2007 to nearly 13,000 this year, with workers recruited from nine Pacific Island nations.
The immigration minister, Iain Lees-Galloway, said the review would aim to improve living and working conditions for RSE employees, as their long-term involvement was vital to New Zealand industries such as wine and fruit-picking.
Lees-Galloway said health checks on RSE workers required by the New Zealand government were placing a strain and "burden" on health facilities in the Pacific Islands, and some countries may require assistance with health checks to meet increased demand.
Lees-Galloway said the overall welfare of RSE workers in New Zealand was good and had improved considerably in the last few years.
"Not to say that I think things are absolutely perfect but the situation for RSE workers is considerably better than it is for a lot of other people working in those industries," the minister told RNZ.
Currently just 8,500 Pacific workers travel to Australia but the Australian assistant minister for international development, Ann Ruston, said the numbers were increasing by 40% year on year.
"Our seasonal workers scheme is uncapped so obviously there is a huge amount of scope for the increase," she told Radio New Zealand this week.
Ruston said the government needed to make sure the programs were easy for Pacific Islanders to access, and foreign minister Marise Payne would be continuing discussions with leaders at the upcoming Apec conference.
Vanuatu and Tonga are the two biggest senders of labour to Australia and New Zealand under worker programs, the latter sending about 13% of its population aged 20-45 each year. For Tonga and Samoa the export of labour had become one of the main industries for both nations.
On Tuesday the Australian prime minister, Scott Morrison, praised the changes because backpackers "don't go home with any money in their pocket".
"Everything they earn here, they spend here," he said.
Autralia economy news